About Us
We have specialized in designing school building projects for over 45 years, and have built a reputation for designing well planned schools that place an emphasis on elegant design, curriculum driven plans, durable construction, and energy efficiency. Our client-centered approach results in schools that inspire the educational engagement of the community, while also respecting the community's taxpayers.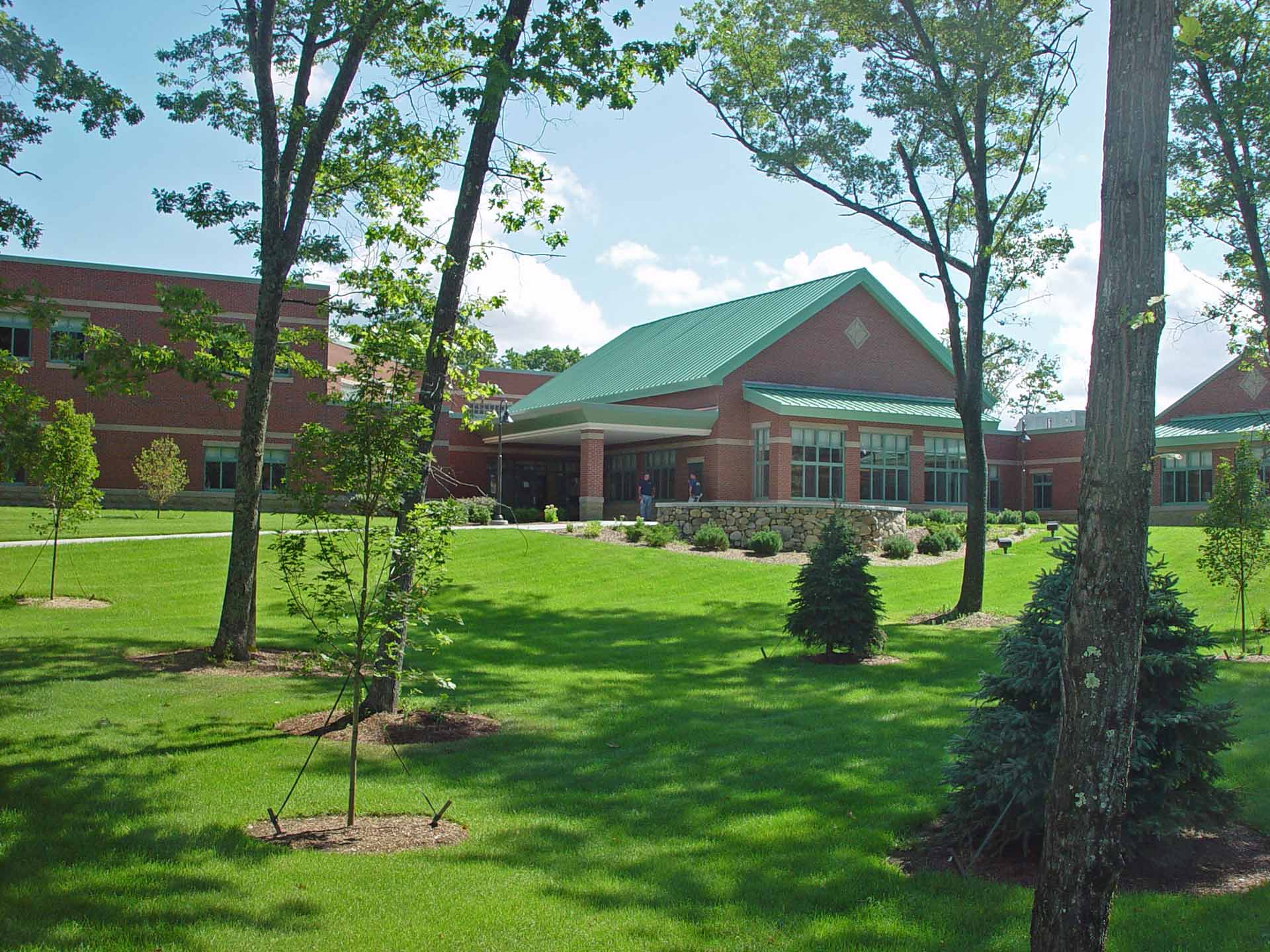 Our Team
Frank P. Marinace, RA
Frank founded Frank P. Marinace/Architect in 1974 and has specialized in designing school buildings ever since. He has been a member of the NH Council of Educational Facility Planners and the NH School Boards Association, Council of School Architects. Frank served on the NH Dept of Education committee that re-wrote the Manual for Planning and Construction of School Buildings in 2006.
He holds a Bachelor of Architecture from The Ohio State University, where he received the Herbert Baumer Award for Architecture. Frank is among the most experienced educational designers in New England and is honored to have made a lasting impact on so many of New Hampshire's schools. 
Frank and his wife of 55 years split their time between New Hampshire and Maine, where they enjoy boating, fishing, gardening and golf.  
Paul Marinace, RA
Paul has been with MA for over 25 years, designing and managing projects of all sizes, and is committed to producing projects that foster empowered and engaged learners. His experience both with construction and the classroom enables Paul to understand the technical requirements of a building combined with innovative solutions to create an atmosphere that is efficient, functional, secure and ultimately, inspiring.
His exceptional attention to detail and diligence throughout every stage of a project, from code compliance and budgeting to design and construction administration, have helped build and sustain the firm's valued reputation for client satisfaction.
Paul holds both a Masters and a Bachelor of Architecture degree from the Massachusetts Institute of Technology. He lives in Belmont with his family, and when not in the office, can be found coaching lacrosse, teaching science, engineering, and architecture classes in a local elementary school, or climbing in the White Mountains.
Margaret Marinace Tomas, RA
Margaret joined MA in 1999 and applies her knowledge across multiple specialties including building design, landscaping, interior design and specifications. She believes that great design includes listening to clients, embracing innovation, and exploring alternatives, and that a successful project actively engages both students and teachers and inspires life-long learning.
Margaret earned a Master of Architecture from the University of Michigan and a Bachelor of Arts in Architecture from Middlebury College. She lives in Concord with her husband, three children, two dogs, numerous chickens and a horse.